News
---
What Links Stormzy, Vaughan Williams And Maria Marten's Untimely End - Croydon Has The Answer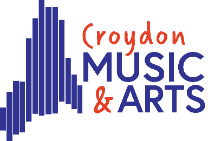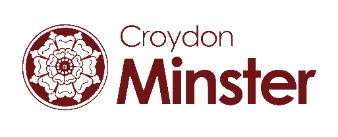 Two unique and imaginative events show how classical composer Vaughan Williams turned folk songs into hymns by using the best pub tunes of his day – and then challenges aspiring young songwriters to turn the same folk tunes into rap; hip hop; dub; afrobeat and grime songs for today's young audiences.
It's an exciting and imaginative community project as part of Croydon's programme as the Mayor of London's Borough of Culture, bringing together something very old and something very new - built around the musical practice of "Sampling".
From Pub to Pulpit to Club is run by Croydon Minster as part of the London Borough of Culture Year. It features a concert on 23 June at 7.30pm in the Minster where the whole audience will join in to turn folk songs into traditional hymns and a competition for aspiring young songwriters to turn those same folk songs into rap; hip hop; or another modern style appealing to today's young audiences.
We're celebrating Rap's 50 anniversary and its significance to Croydon and the 150 birthday of one of Surrey's most famous composers, Ralph Vaughan Williams – showing how "sampling" was important to both", says project director John Palmer.
Composers over hundreds of years have always sampled each other's work, updating and borrowing tunes to appeal to their own audiences. Stormzy and others from Croydon are doing the same today. Now we're writing a new sampling chapter", said Croydon Minster's Father Andrew Bishop.
The concert event is part of a year-long tour of twenty Cathedrals, Folk and Music Festivals and Significant Churches, showing how Vaughan Williams turned folk songs into hymns. A folk group, an instrumental trio the organ, choir and the whole audience join in to sing together.
Vaughan Williams used the tunes of some best-known folk songs for some of the best loved hymns in the hymn book he edited, including He Who Would Valiant Be – which is the folk song The Murder of Maria Marten. And Our Captain Calls is To Be a Pilgrim Here's a video of that from Exeter Cathedral
Tickets for the concert can be booked here: https://www.eventbrite.co.uk/e/633180378557
The Club competition in the Spring and Summer encourages aspiring composers to write and record themselves via online/phones/studios, sampling from the same folk songs that Vaughan Williams adapted for the hymns.
All entries will be available to listen to on a special web page managed by Croydon Music and Arts, a service within Croydon Council that works to ensure children and young people in the borough have access to creative opportunities.
The best entries will have their songs professionally recorded at Croydon's White Hut Studios. Runners up will get a song writing masterclass and mentoring.
The song writing judges are all from Croydon - Afrobeats artist, songwriter and producer, Silvastone; dance group BirdGang's creative director Simeon Qsyea; rap artiste Civil; singer and musician Anna Tam, now a member of Coracle who will be performing in the Minster concert, Bishop Rosemarie, the Bishop of Croydon and Project Director John Palmer. Entries will be judged in under 16; 16 to 19: and 20 and over categories.
---
FURTHER INFORMATION: j.palmer595@btinternet.com 07881 738029

London Borough of Culture is a Mayor of London initiative, with support from Arts Council England and National Lottery Heritage Fund. The This is Croydon programme is being delivered through a unique collaboration between the cultural organisations and people of the borough in partnership with Croydon Council
---
---